Inflatable Ginster's Agony Aunt
Is it pronounced Ginster's or Jinster's? We say it every way in this, the ninety fifth episode of the podcast what we have been doing.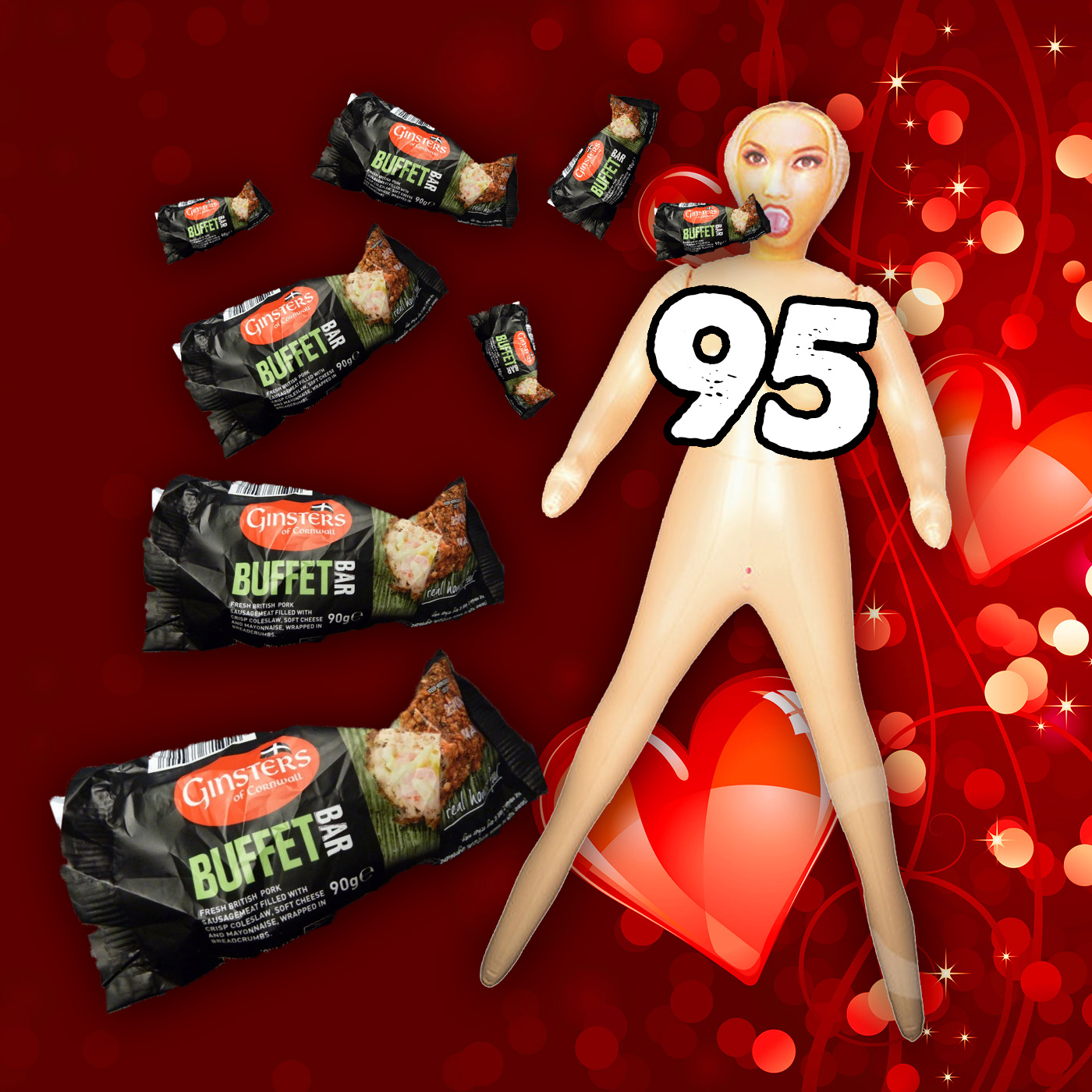 Script
LOG
Hello, and welcome episode ninety-five of Regular Features. I'm Jon Blyth and I'm staring longingly into the reddened eyes of Matt Lees.
MATT
Hello, I'm Matt Lees. I've got red eyes.
STEVE
Why do you have red eyes, Matt Lees?
MATT
'Cos I'm thinking…
LOG
Up all night, to get lucky, were ya?
MATT
Up all night to get not being asleep.
STEVE
Aww.
LOG
Oh, poor Matt.
MATT
Which is rubbish, yeah. But I'm also here with the… with the bright and sprightly Stephen Hogarty.
STEVE
Sprite and brightly.
MATT
Spritely brightly!
STEVE
That's me.
LOG
Bounce that intro! Bounce that intro right off of your face and into Steve's mouth.
STEVE
Ha ha hah!
MATT
I thought I was playing squash. Errm…
STEVE
I'm sitting here next to Jon Blyth.
LOG
Let the circle be unbroken, by and by, Lord!
• JINGLE •
"
Regular Features, Regular Features, what is the feature coming next? Let us see - Version 2
"
MATT
So Log, you know don't live here, you just visit. You just come on a train. What did you eat after you got on the train?
CLOSING CREDITS ROLL