The Live Summer Goodbye Show
Live and unedited, because who can be arsed with *that*. Matt collides European music with hurled confections, Steve conducts a live action game of Fantasy Football, Gav commits a treachery so profoundly recursive that it makes good men evil, and Log says goodbye. For about twenty minutes. One word, twenty minutes. Also we got hijacked by a loyal and generous reader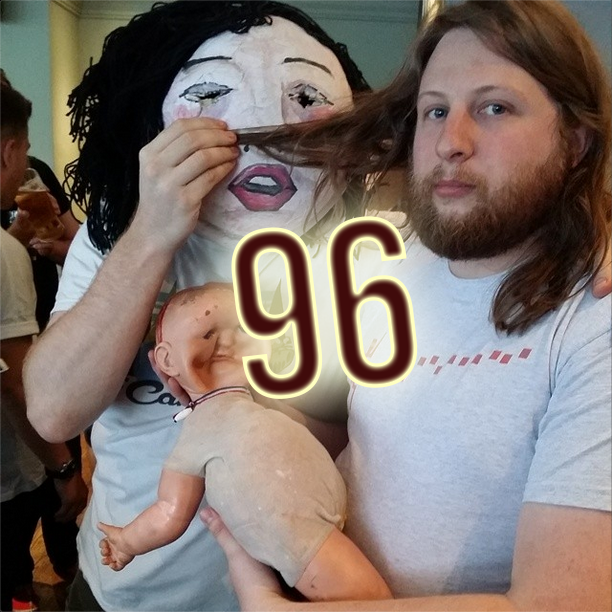 Script
LOG
Episode ninety-six of Regular Features is a live podcast so if you hear the audience whooping when none of us had said anything it's because one of us has popped a nut. We were also subjected to a podcast hijack by a particularly loyal reader which did nothing to shorten the already interminable length of the episode. Here it is, in its unedited, self-indulgent majesty!
GAV
You think so? I can well remember…
STEVE
Welcome to Regular Features!
LOG
Hang on. Before he does that, I want to see if I can get another round of applause for the episode number.
STEVE
Oh, here we go.
GAV
I also want to point out…
LOG
Episode… No! No, Gav, Gav, Gav, Gav, Gav!
STEVE
Oh, shut up!
LOG
Gav! We've got a lot of good will here, we need to get this. Ninety-six!
• JINGLE •
"
Regular Features Mexican Style
"
MATT
I've bust you in the chop. I'm not a guitarist really.
GAV
Yeah, I really want to point out that nobody asked Matt to bring that guitar!
CLOSING CREDITS ROLL